The ACE Course at St Andrews Sukhumvit 107 is a year long intensive academic English program that prepares students for academic studies and is designed for students in Year 7 and 8. The ACE course is aligned with the St Andrews school calendar and commences at the beginning of August 2023. It is a face to face course conducted at St Andrews Sukhumvit 107.
Through this cutting edge program, students will learn how to engage as part of the St Andrews community and will develop academic English through Maths, Science, Language, Humanities and Creative Arts.
Students will be developing their English skills in reading, writing, listening and speaking required to access mainstream classes. Our team is highly qualified, with extensive experience in both high quality teaching and English as an Additional language expertise.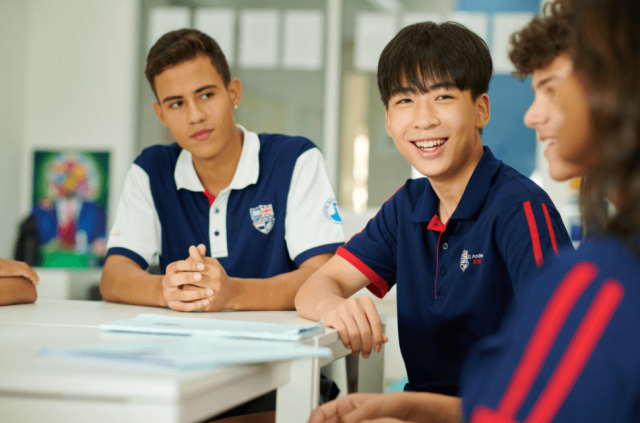 Unique Features
Experienced teachers
Innovative language teaching methods and resources
7 hours of instruction per day, for 5 days a week
S107 aligned curriculum in Pastoral, Math, Science, Language, Humanities and Creative Arts
Full use of S107 facilities and resources
(nonrefundable / nontransferable)
Discover a world of opportunities under one roof as this truly international education creates and offers choices of curriculum suited to your child's future path.