St. Andrews Sukhumvit 107 School is dedicated to providing an outstanding education to every student. We are committed to creating an environment that promotes excellence in knowledge, skills, and character. Our curriculum focuses on developing a global outlook, critical thinking, and problem-solving. We believe that this approach helps students better prepare for the challenges of the 21st century.
In this blog post, we will explore the curriculum at St. Andrews Sukhumvit 107 School and all that it has to offer. We will take a look at the academic requirements, extracurricular opportunities, and cultural experiences that students can look forward to. By the end of this blog post, readers should have a comprehensive understanding of the curriculum at St. Andrews Sukhumvit 107 School and why it is the perfect choice for their child's education.
St. Andrews Sukhumvit 107 School offers a variety of courses to students from ages 2-18. In the primary years, students follow the standard curriculum of core subjects such as maths, science, language, and humanities. In addition, students have the opportunity to take part in enrichment classes such as music, art, and physical education. As students progress to the upper years, they can choose to specialize in a certain subject, such as mathematics or science, or take a multidisciplinary approach to their studies by taking a variety of elective classes in all subject areas. The school also offers additional extracurricular activities, such as sports, art club, science club, and more to further enhance the learning experience.
Learning objectives are the cornerstone of a successful curriculum. They provide a clear roadmap of what students will be expected to understand, internalize, and be able to do by the end of a course or program. At St. Andrews Sukhumvit 107 School, we believe that learning objectives are essential for crafting a curriculum that meets the needs of our students. We strive to provide learning objectives that are clear, measurable, and achievable.
To this end, the school has implemented a number of courses and activities that are designed to foster creativity, collaboration, and analytical thinking. In addition, the school has also designed its curriculum to ensure that students are well-prepared for the future, with an emphasis on technology and the use of digital platforms. The aim is to ensure that students graduate from school with the necessary skills and knowledge to succeed in the world. Our learning objectives are regularly reviewed and updated, making sure that our students are given the opportunity to learn and grow in the most effective way possible.
Teaching techniques play a major role in the quality of education provided at St. Andrews Sukhumvit 107 School. We are dedicated to providing our students with the best possible learning experience. That is why our teachers use a variety of innovative teaching techniques to engage our students and help them make meaningful connections with the material. Our teaching methods focus on inquiry-based learning, problem solving, and real-world applications. We also make use of multimedia, such as videos and interactive activities, to create a dynamic learning environment. Our goal is to ensure that our students have the tools they need to succeed in the 21st century.
At St. Andrews Sukhumvit 107 School, we take assessment seriously. We employ four different methods of assessment to ensure that our students are achieving their learning goals. These methods include formal tests and examinations, informal assessments, self-assessments, and peer assessments. Formal tests and examinations are conducted by our teachers periodically to evaluate the students' progress. Informal assessments are conducted by our teachers on a regular basis to monitor the students' skills and knowledge. Self-assessments are done by the students themselves to gauge their own progress. Finally, peer assessments are conducted by the students to evaluate each other's performance.
Extracurricular Activities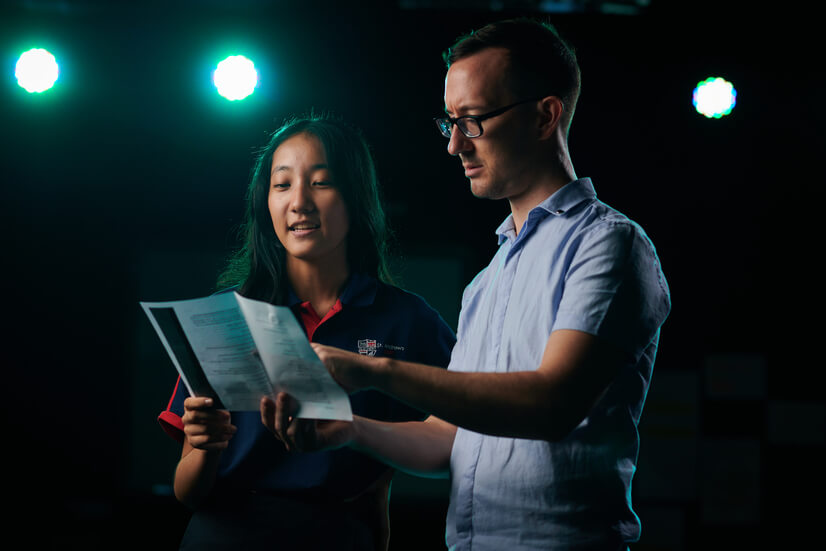 St. Andrews Sukhumvit 107 School understands the importance of extracurricular activities and offers a variety of options to help students explore their interests and develop their skills. Our extracurricular activities include art, languages, cooking, sports, and more. The school also offers residential trips that serve as extensions to the curriculum and help students apply their academic knowledge to the outside world. Participation in extracurricular activities helps students build self-confidence and learn valuable skills that can't be taught in a traditional classroom setting. Students may also have the opportunity to represent the school in competitions against other schools.
St. Andrews Sukhumvit 107 School takes a holistic approach to its curriculum, focusing on a range of activities that foster the development of the whole person. This includes a variety of physical activities to promote fitness, mindfulness activities to help students learn to calm their minds and bodies, and a range of extracurricular activities that help develop a sense of community and promote collaboration. The school also emphasizes student choice, allowing students to choose from a variety of courses and activities that suit their interests and learning needs. This approach allows students to explore and develop their talents, find their passions, and become well-rounded citizens.
Our Mission at St Andrews Sukhumvit 107 School
All in all, St. Andrews Sukhumvit 107 School provides a holistic education that not only prepares students for success in their academic lives but also in their personal lives. With a mix of traditional and modern teaching methods, students are equipped with the skills they need to become confident, independent learners and contributing members of society. St. Andrews Sukhumvit 107 School is a great place for children to learn, grow, and develop their skills and abilities.
Schedule a tour today to learn more about St. Andrews Sukhumvit 107 School and its curriculum. During the tour, you will be able to discuss the curriculum in more detail with the teachers and staff, as well as see the various facilities that the school has to offer. You will be able to ask any questions you may have, and the team will be more than happy to answer them. Additionally, you can find out more information about the school, including its history and its mission. By taking the tour, you will gain a better understanding of the school and its curriculum, allowing you to make an informed decision when considering enrolling your child.