Technological integration in education refers to using technology for the enhancement of student learning experience. Technology enables teachers more flexibility in customising learning to each student.
It also creates various levels of scaffold-like support instead of merely delivering a one-size-fits-all approach to education, which is a perfect fit for how the St. Andrews Sukhumvit 107 International School system works.
St. Andrews International School in Bangkok, S107 is an all-inclusive school focused on meeting the individual needs of the child, which could include modern technologies like computers, the Internet, and digital learning to achieve.
The Importance of Digital and Technology-Enhanced Learning
Technology access allows students of St. Andrews Sukhumvit to become well-informed and self-directed learners. Instead of learning about advanced tech independent of the school, it's better to tap into them and incorporate them into the curriculum.
This tech incorporation deepens the child's understanding of the subjects taught to them in a relevant manner as opposed to other schools that strictly stick to comparatively outdated practices because they're slow to change with the times or are excessive sticklers to tradition.
It's for this reason that St. Andrews Sukhumvit became the first secondary school in Thailand to also be a Common Sense Digital Citizenship Certified School.
Incorporating Technology into the Main Curriculum
For a child to go to St. Andrews International School in Bangkok is to prepare himself or herself to become a well-rounded citizen of the 21st Century. They can't just learn the basics. They also have to adapt to the ever-changing times of modern life.
• Fostering Digital Literacy Early On: St. Andrews gives children the chance to learn all the digital skills required for them to be fully trained to use relevant technology today so that they won't stumble with the introduction of tech of the future.
• Interactive Whiteboards and Dedicated Tablet Time: Instead of using a standard chalkboard, children can learn subjects and curriculum aligned with the English National Curriculum and the Early Years Framework through interactive whiteboards that work like a computer interface.
Students also receive dedicated computer and iPad/tablet time for good measure. This familiarises them with modern tech and fosters excitement as they stimulate their creativity and do some problem solving.
• The "Bring Your Own Device" Policy: Instead of confiscating devices, St. Andrews Sukhumvit encourages students to bring their own devices to access college work from the cloud. St. Andrews also incorporates cloud computing so students can access and submit their work onsite or take home assignments at home.
• The Virtual Learning Environment (VLE): St. Andrews Sukhumvit has now fully deployed its VLE. This has transformed their resources and workflows to be more educational aesthetically and functionally.
VLE allows teachers and students as well as parents to triangulate access to information and learning resources. This provides everyone in the whole campus clearer communication, transparency, information accessibility for a better learning environment.
• Interactive ICT Program: At S107, they provide their students with tech access in the classroom via multiple online resources and devices. They also change their strategy on devices in accordance to the evolving times, moving on from PCs to smartphones to tablets to cloud computing as technology marches on.
Incorporating Technology into Extracurricular Activities
Everyday afternoon, St. Andrews Sukhumvit provides a plethora of extracurricular activities that cover many of the common interests children might get into in order to become more well-rounded and holistic individuals. They can get weekly training sessions for the following:
• Tennis
• French
• Dance
• Football
• Cooking
• Arts Club
• Mandarin
• Swimming
• Muay Thai
• Drone Club
• Chess Club
• Calligraphy
• Taekwondo
• Debate Club
• Thai Language and Culture
Some clubs, like the Drone Club, showcase from the start how technology plays a vital role in their pursuits. The standard school doesn't provide a club for children to learn how to use unmanned aircraft or drones, piloting them like R.C. vehicles but with more advanced equipment.
Other more standard clubs, like most of the sports clubs or even the culture clubs such as the Thai Language and Culture Club use state-of-the-art equipment relevant to their activities and a modern sports hall with full A/C. You get to use computers and do digital research on the Debate Club, Thai Language and Culture, French, or Mandarin.
You also have modern sports equipment for Tennis, Swimming, Muay Thai, or Taekwondo. Even clubs that don't require digital or smart devices like Dance, Cooking, and Calligraphy are allowed to freely research on the topic with PCs or multimedia devices or do their activities in the comfort of fully air-conditioned rooms.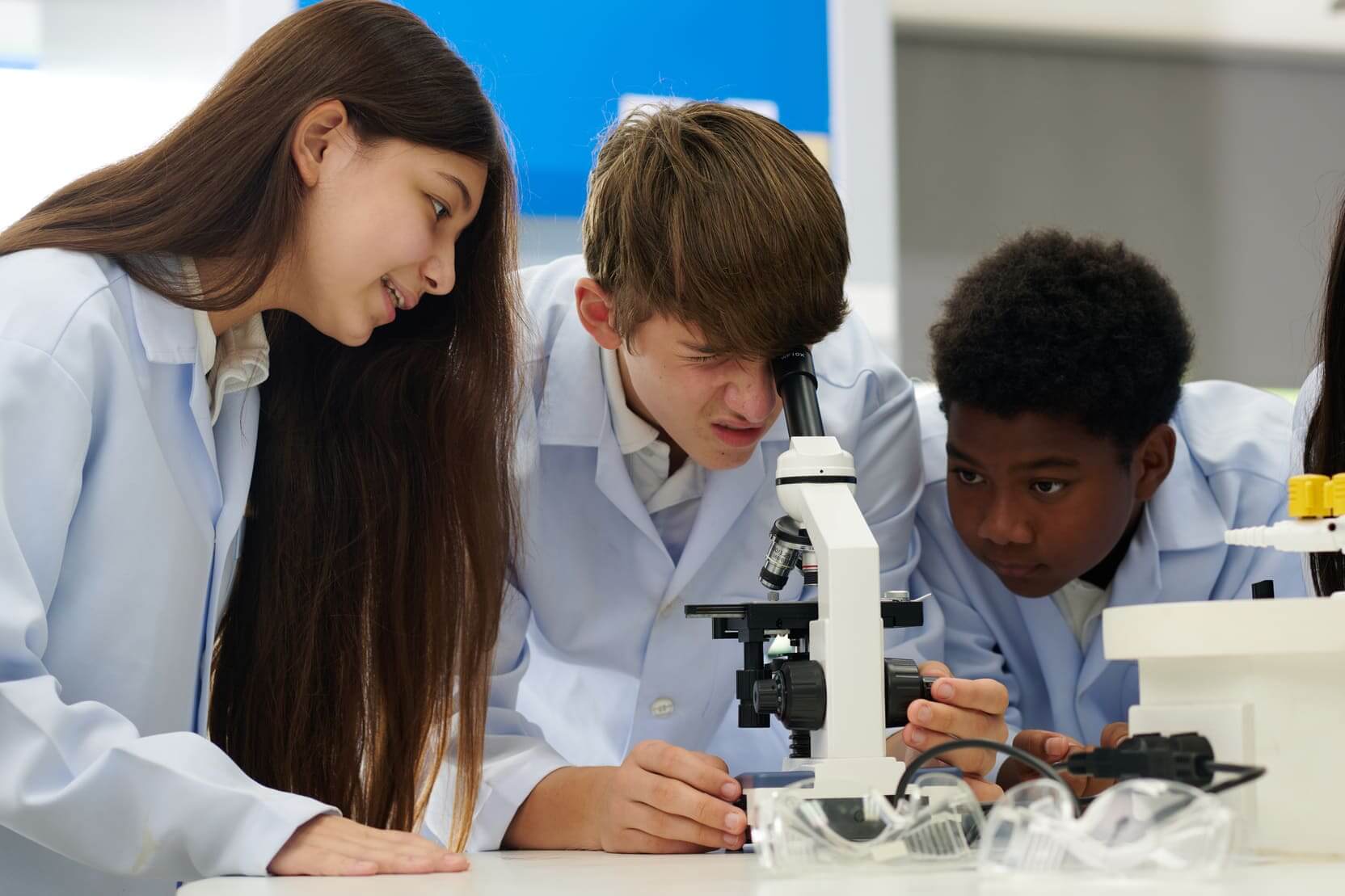 The Modern Facilities of St. Andrews
Every last facility in St. Andrews is of international-level advancement befitting of an international school, from its well-maintained sports field to its multiple sizes of swimming pools as well as its AQI-monitored (monitoring for air quality index) specialist hall.
Even its school library is an advanced 21st Century kind of library with its digitised method of borrowing books and a wholly digital catalogue so that it's easy to find whatever book you're searching for.
St. Andrews Sukhumvit offers the following facilities that showcase its many technological advances both digital and modern, such as the following:
• ICT suite
• Sports field
• Playgrounds
• Dance studio
• School library
• Sensory room
• Cooking room
• Rooftop garden
• 25m swimming pool
• Specialist music studio
• 3 Music practice rooms
• Early Years swimming pool
• Specialist language classrooms
• Health centre with an on-site nurse
• Large multi-functional and air-conditioned sports hall
• Early Years specialist hall, air-conditioned and AQI monitored
The most hi-tech and eye-catching of these facilities include the ICT suite and the sensory room. A sensory room is basically a dark room with projectors running projections all over it. It's a sort of multimedia type of way to help children improve their fine and gross motor skills as well as how they process visual, auditory, and tactile information.
The ICT suite, meanwhile, refers to the Information and Communications Technology or the computer lab filled with PCs and their educational apps that introduce the child to the world of personal computing, which at this point in time is vital for their future success.
Scheduling a Visit or Virtual Tour
You can schedule an appointment to go to St. Andrews Sukhumvit by filling up an online form. A staff member will help arrange a nice tour for you and your family to see for yourselves what this 21st Century international school has to offer educationally.
Another manifestation of the modernity of St. Andrews can be seen by its virtual tour. You can do this tour prior to visiting on-site to better get a handle on what's in store for you on the proper tour. The personalised interactive virtual campus tour is available on the indicated link.