Four of our IB Diploma students at Sukhumvit 107, Jack, Reibang, Hotaru and Ploy, proudly displayed their artwork at the 2016 IB Visual Arts Exhibition, which was met with great success and enthusiastic, positive comments from visitors. The students' work on display represented the culmination of two years hard work and creativity.
The students designed and developed their own projects, investigating personal themes that captured their imagination and interest. They have spent time experimenting and exploring with various media and materials, finding the best solutions to their creative ideas. They have been influenced by artists and crafts people and have considered the context of their art work within the wider world.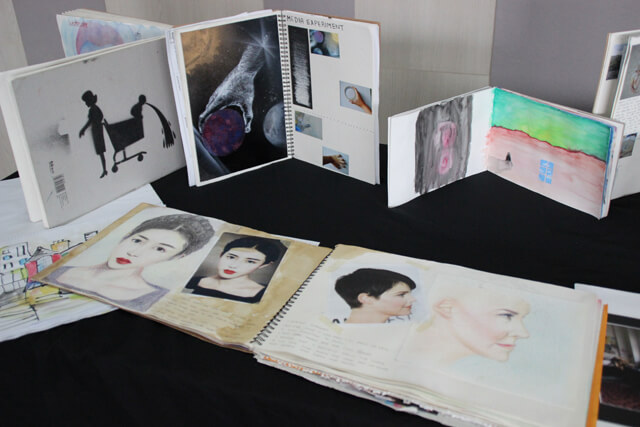 The IB Visual Arts course encourages students to explore and challenge their own creative and cultural expectations and boundaries. They have done this by working through ideas in their sketchbooks and by creating supporting studies. They have also participated in discussions and research into their chosen subjects.
The exhibition and the pieces in it count for 40% of their final grade. Congratulations to Jack, Reibang, Hotaru and Ploy for all of their dedication and hard work. We wish them all the very best as they take their next steps and we are sure that their futures are bright and hopefully, paint spattered!