Students and teachers at St Andrews Sukhumvit 107 continued their long-standing efforts for charity by organising two events in October for the school charity fund. The Student Voice planned 'Dunk a Teacha' event for a week. Four teachers were nominated to get doused with ice-cold water and the teacher to raise the most money was dunked with a LOT of freezing water!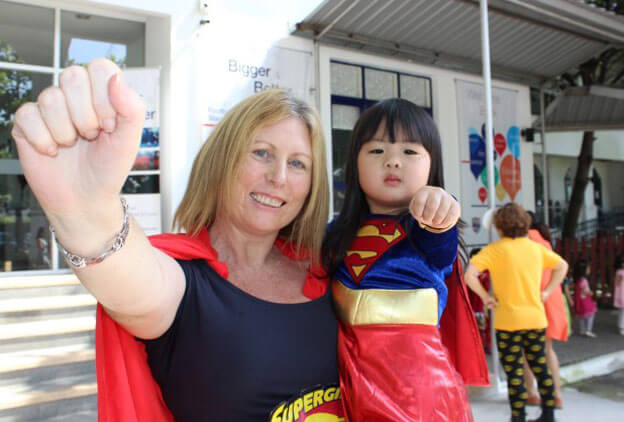 The Primary student council held a Heroes and Villains day to raise funds to buy additional playground equipment and donate to the school's charity funds. The St Andrews 107 Charity Fund will bequeath donations to the following this year;
The Karen Hilltribes Trust supports the Karen community in Northern Thailand, through a self-sufficient community development approach whilst still retaining their unique identity and culture.
Operation Smile Thailand, a charity dedicated to changing the lives of children in Thailand born with facial deformities.
Fordec, has been connected with St Andrews 107 for many years and provides support to under privileged children and families in distress.
Josie Dragonfly Trust, assists children and young people living with cancer by organising trips to Chiang Mai. This year our goal is to provide the art supplies for their February 2016 trip.
We are very proud of our students, teachers and the St Andrews Sukhumvit 107 community for supporting the school's charitable mission with such enthusiasm.