Sukhumvit 107 celebrates Chinese New Year
Students, staff and parents at Sukhumvit 107 brought in the Chinese New Year of the Monkey with festive performances, Mandarin lessons and traditional wear.
Primary and Secondary students put on a fantastic Chinese New Year-themed show for our entire community, including glow-in-the-dark dragon dancing and an exciting Chinese drum performance.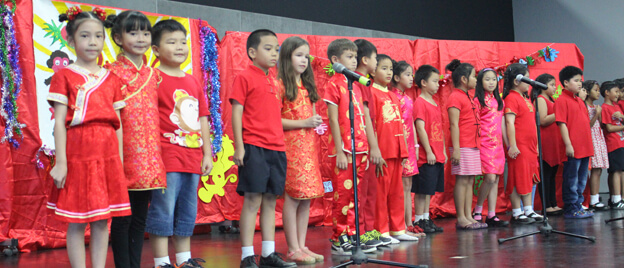 Our students learning Mandarin showed off their bilingual talents by singing and dancing to traditional Chinese New Year songs. We would like to extend a huge thank you to our Mandarin specialist teachers, Miss Nawang and Miss Maggie, who played a key role in organizing the day's celebrations.
Chinese New Year is just one of the many cultural events held at Sukhumvit 107, and our school is proud to celebrate diversity every day with students from over 36 nationalities.