Unlike the more standardised schools of Bangkok, the international school of St. Andrews Sukhumvit 107 follows the English curriculum and Sixth Form Education.
Long story short, if you wish to maximise your child's educational potential and make him prepared to deal with higher learning, then enrolling him in St. Andrews S107 is your best bet.
The world-class Sixth Form education of St. Andrews allows students to study together a wider range of subjects. This is perfect, since college covers more subjects compared to traditional high schools.
What is Sixth Form Education?
In England and Wales, their state-maintained sector divided the first five years of a student's secondary schooling into cohorts determined by age, which is also known as forms. Historically, this is in reference to the long benches on which rows of students sat in their classrooms.
Students usually do preparations for A-Level or similar examinations such as Pre-U or IB. In England, Northern Ireland, and Wales, the term "Key Stage 5" is synonymous with "Sixth Form". It specifically refers to academics and not vocational education in the least.
As an international school with programmes aligned with the English National Curriculum and the Early Years Framework, the St. Andrews Sukhumvit 107 International School also has its own Sixth Form platform as well.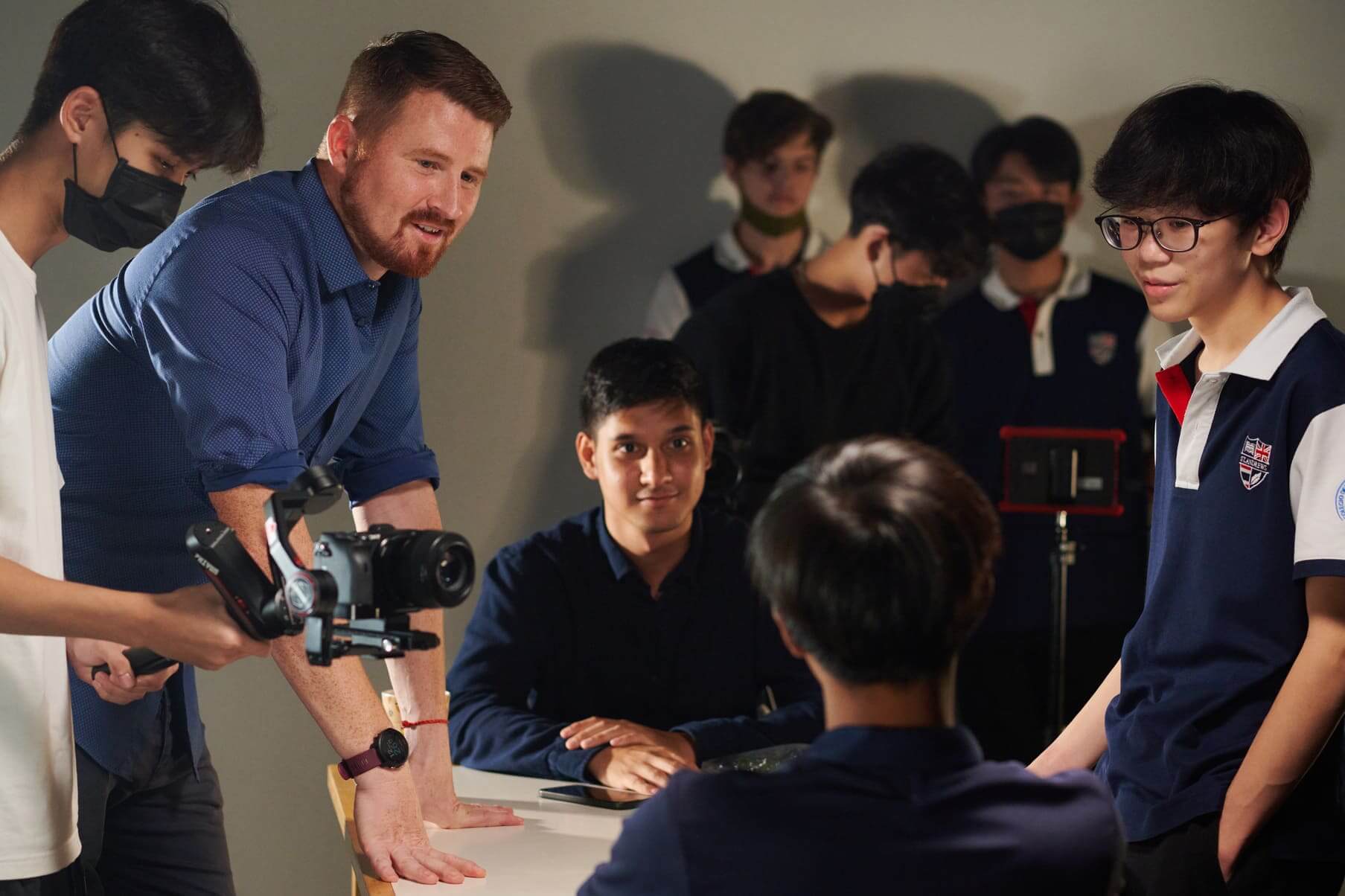 An Overview of Sixth Form Education at St. Andrews Sukhumvit
Like its English educational counterpart, the St. Andrews Sukhumvit sixth form education covers ages 16-18 years or years 12 to 13. The school's Sixth Form experience is approached holistically. This means every aspect is covered to create a holistic educated individual.
S107 aims to nurture the student's intellectual pursuits while creating opportunities for them to develop and better themselves. This is all in preparation for the teenager or young adult to successfully enter the white-collar corporate world in a seamless manner.
What is the IB? The International Baccalaureate (IB) is a worldwide organisation representing international-level education. It's their goal to develop caring, confident, inquiring, and knowledgeable young people as the backbone of tomorrow's progress.

St Andrew's Sixth Form programmes empower students so that they'd develop to become caring, knowledgeable, confident, and inquiring young persons with an international type of education. They can expand their horizons better.

The following IB programmes also assist in the development of future leaders and game changers in an ever-changing world.

What is the IBDP? St. Andrews' IB Diploma Programme (DP) curriculum is composed of six subject groups plus a DP core. It usually consists of extended essay; creativity, activity, service (CAS); and theory of knowledge (TOK).

As for the DP core, the students undertake projects that involve community service, ponder the nature of knowledge, and complete independent research to foster the habit of intellectual curiosity for self-betterment.

What is the IBCP? The development of the IB Career-Related Programme (IBCP) came about with the intention of combining the values of IB with career-related education, thus it teaches students practical knowledge related to entering the workforce.

This international educational framework includes IB's visionary and educational principles into a standalone system developed for students wishing to enter career-related education and learning.

IBCP learners go through a rigorous educational training regimen in accordance to their interests while covering practical, applicable, and transferable knowledge or lifelong skills career-wise.

The IB programmes of St. Andrews Sukhumvit enable their students to learn on their own and become lovers of learning, which makes them prepared and future-proofed for what's ahead in the world.

The IB education system for Sixth Form Education also enables students to flexibly meet their needs relative to their background and circumstances. It requires studying a minimum of two IBDP courses along a unique IBCP core as well as a career-related subject.

What are ASDAN Courses? The Award Scheme Development and Accreditation Network (ASDAN) is an awarding body of qualifications and programmes that provide flexible methods of accreditation and development of work-related, social, and personal abilities.

Students of S107 St. Andrews may choose to achieve qualifications for ASAN courses in a range of subjects that include Science, Computer Tester, Geography, English, Mathematics, the Expressive Arts, Gardening, Fitness, Food Science, and Sports.

What is the BTEC Curriculum? St. Andrews Sukhumvit is one of the only Thailand schools offering the internationally recognised BTEC programme. It offers vocational pathways to university learning and beyond for a smooth transition into the local workforce.

St. Andrews has offered BTEC qualifications since 2017. In 2019, they were recognised by the Pearson Education Awards for being the first Bangkok school to have BTEC student graduates.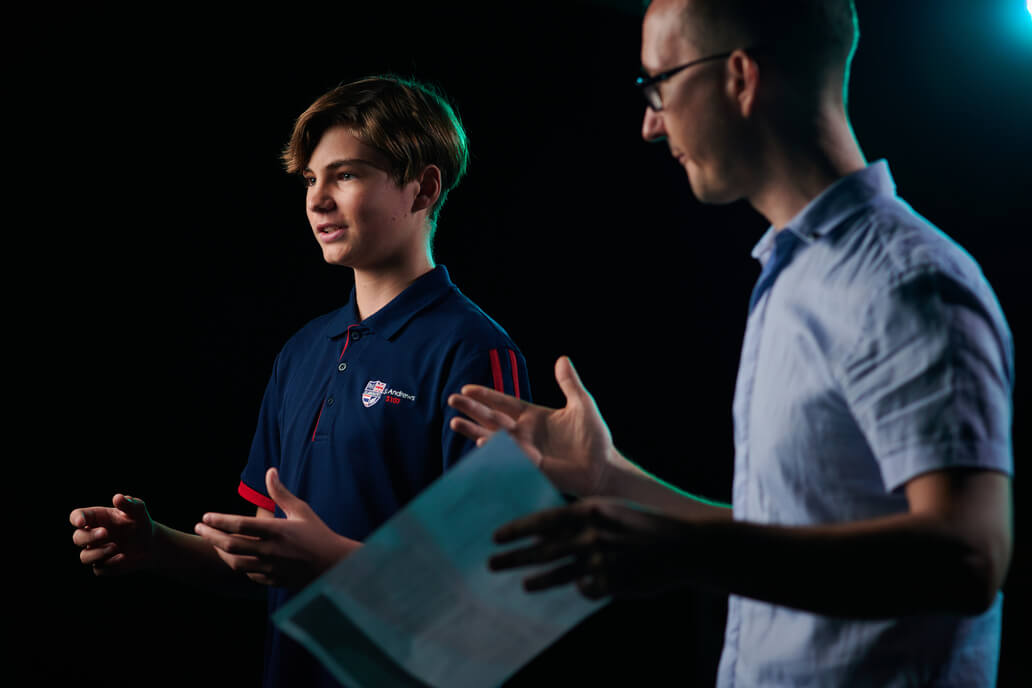 How St. Andrews Incorporates Sixth Form Education
In the educational systems of most of the United Kingdom (England, Northern Island, and Wales) as well as Commonwealth countries (like Jamaica, Trinidad and Tobago, and so forth), Sixth Form education involves the final years of secondary education, from Age 16 to Age 18.
The Bangkok international school of St. Andrews also has a Sixth Form programme where students are made aware of expectations to develop and acquire the skills and motivation needed for independent learning.
The Essence of Independent Learning: You'll be guided on how to do research on your own without being spoon-fed the information to help you survive the rigours of entering college or becoming part of the workforce early on the same way the English prepared their students for the future.

The St. Andrews Sukhumvit Approach to Sixth Form Education: The St. Andrews IB and ASDAN courses were developed to support and manage both your personal enrichment and educational development using a proven international-grade format.

Achieves Sixth Form Education as an IBO School: St. Andrews is an IBO (International Baccalaureate Organisation) school, so they have a commitment to offer IBDP and IBCP as well as ASDAN and BTEC courses for students for their Sixth Education needs that isn't just one-size-fits-all.

They Include Close Tutor Guidance and Monitoring: You'll be working closely with a personal tutor to ensure that your study and enrichment programmes work in an effective and measurable manner. The tutor will monitor both your pastoral wellbeing and your academic progress.

Personalised Instead of Generalised Learning: St. Andrews achieves customised learning by giving students different course choices for their Sixth Form education. The requirements of the IBDP, IBCP, ASDAN, and BTEC curriculum fosters solid career foundations for the graduating youths.
Learn More by Visiting the St. Andrews Campus
There are two ways to visit the St. Andrews Sukhumvit campus. First, you can schedule an appointment by filling up an online form and waiting for a staff member to get back to you. They'll arrange a tour for you and the family on-site.
You can also learn more about the international school and its educational offerings from students Ages 0-18 by availing of a personalised interactive virtual campus tour. This tour uses advanced interactive technology to showcase the school using the Internet and virtual reality.